Michel Angelo Portrait Drawings (michelangeloportraits.com), specializes in hand-drawn portraits and portrait drawings done in pastel from a photo or photographic image, rendering realistic drawings for special occasions.  There is no need to purchase your portrait/drawing from anywhere else your portrait drawing from  anywhere else, including http://www.art.com/; http://www.gallerydirect.com; http://www.greatbigcanvas.com; http://www.ugallery.com; http://www.artspace.com; http://www.brainpickings.org; http://www.artoftheprint.com; http://www.artstar.comhttp://www.circuitgallery.com; https://exhibitiona.com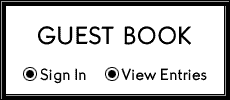 www.michelangeloportraits.com specializes in fine art services that caters to the stars of Hollywood and beyond.  Many celebrities have utilized the talents of Michel Angelo for their portrait needs.

(If you are interested in a drawing, please go to the "Contact Me" or "Pricing" button above.)

WWW.MICHELANGELOPORTRAITS.COM

Music:On/Off:

Music: Cortazar -If I Could Love You 

WWW.MICHELANGELOPORTRAITS.COM

Business Information: 

michelangeloportraits.com specializes in Realistic Color Pencil and Pastel Portrait Drawings for birthdays, weddings, special occasions and romantic surprises for that special sweetheart or loved one. Custom matting and framing services are also available. michelangeloportraits.com also restores and repairs old, torn or worn photographs and converts old black and white photographs into vibrant living color portrait drawings to be preserved forever.

Products: Finished Fine Art Portrait Drawings

Services: Hand-Drawn portraits in Black & White and Color

Industries Supported: Fine Arts & Freelance Portrait Drawing Services

Year Established: 2009

Hours of Operation: Open 24 hours​

Business Description:

michelangeloportraits.com is an independent freelance American drawing service and small business in the United States of America. michelangeloportraits.com serves all of the following metropolitan areas 

Austin, TX; Atlanta, GA; Brooklyn, NY; Philadelphia, PA; Las Vegas, NV; Raleigh, NC; San Diego, CA; Denver, CO; Boston, MA; Dallas, TX; Nashville, TN; Charlotte, NC; San Antonio, TX; Minneapolis, MNPasadena, CA; Phoenix, AZ; San Jose, CA; Santa Monica, CA; Tampa, FL; Orlando, FL; Pittsburgh, PA; Columbus, OH; St Louis, MO; Cleveland, OH; Sacramento, CA; Salt Lake City, UT; Miami, FL; Baltimore, MD; Indianapolis, INTucson, AZLong Beach, CA; Cincinnati, OH; Milwaukee, WI; Durham, NC; Burbank, CA; Bellevue, WA; Cary, NC; St Paul, MN; Beverly Hills, CA; Torrance, CA; Marietta, GA; Scottsdale, AZ; Kansas City, MO; Washington D.C. (District of Columbia).

michelangeloportraits.com also serves other jurisdictions in all 50 states nation-wide throughout the USA and internationally.

An Aunt, Cousin or Loved One

All work on this website may not be copied, downloaded or reproduced for any purpose without the written consent of the artist.


Friends, Wives, Aunts, Whomever

A Cousin. Sweetheart or Loved One

I believe in collaborating with my clients to display the unique portrait  drawings they seek.  I offer a variety of different services, depending on my clients' needs. 

This is a partial list of the types of services I have offered up to now, but there is always the possibility that I will add more options to the list, depending on demand.

The current list includes:

         - Pastel & Pencil Drawings in Black & White

         - Color Pastel & Pencil Portrait Drawings

         - Your Favorite Celebrity or Famous Person 

         - Reconstruction of Old Photographs for Portrait Drawings (Case-by-Case)

         - Repair of old, torn, scared, ripped or scratched photos and restorations related thereto.

         - Special Occasion/Gift Portraits (Weddings, Graduations, Birthdays, Surprise for Sweetheart/Someone Special)

         - Mood Studies

         - Local Patrons May Request a Simple Photo Sitting to Develop a Portrait Product.

​         - Matting and Framing Services.

         - Portrait Drawings of your favorite celebrity (You supply photo)

         - Pet Portraits of your beloved four-legged friends.

Most patrons prefer B&W portraits for their simple yet elegant touch. Go through those drawers or shoe boxes of old photos and let Michel Angelo bring those special or wonderful years back with a portrait for all to see.

My standard price-list is under "Pricing" in the navigation bar above.  Special requests with unique requirements and special technical demands are extra and can be discussed with Michel Angelo.  Standard prices are generally based on the desired product, length of the project, and size.  Please feel free to discuss your artistic venture with me.

MICHEL ANGELO PORTRAIT DRAWINGS 

703-747-9366